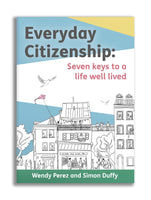 COVER ART REVEAL!
A big thanks to everyone who took part in online poll - the results are in and we're proud to reveal the final cover art for Everyday Citizenship by Wendy Perez and Simon Duffy.

Throughout the book, you'll find not only insights on what a life well lived means for every citizen, but more than 100 beautiful original illustrations by the inimitable artist-activist, Ester Ortega.

We are thrilled to help bring this book into the world, and proud to be part of the broader discussion on reimagining what "citizenship" means in the life of each and every one of us.
PREORDER YOURS TODAY!
Red Press named as one of the Top 100 Changemakers in the UK by The Big Issue!
In January 2019, The Big Issue devoted an entire issue to the thinkers, creators and agitators changing the world. We were honoured to lead the Literacy Category, and to be recognised alongside so many other amazing organisations and individuals bringing a social justice lens to the worlds of art, tech, health, journalism, business, housing, and more.
Read more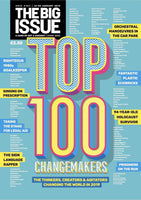 Connect, follow, share...